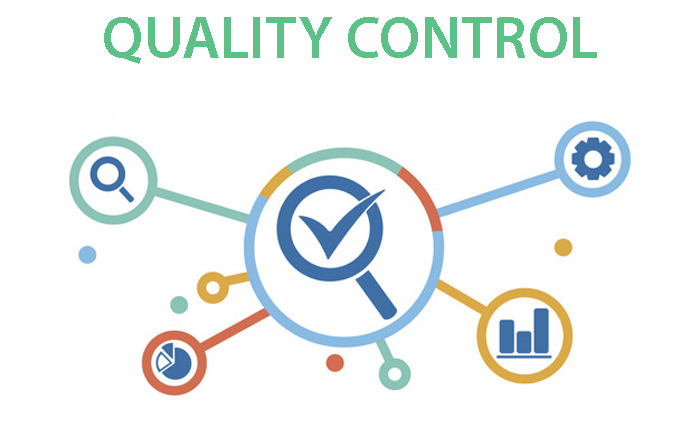 Our country's economy is always developing at a GDP of over 6.5% annually, which will create many opportunities for domestic businesses and especially supporting industries and infrastructure construction. However, it also creates a lot of pressure for businesses from the outside.
In this dynamic and fast growing market, the companies in Mechanical, Electrical and Construction are really challenged by:
Increasing global competition
Customer requirements are getting higher and higher
Substitute products appear more and more
Labor resources are increasingly scarce
Increasing costs
Due to these huge challenges, businesses in this field must set up a quality control system to help stabilize the quality of products and services, to shorten the time to survive and develop sustainably, project implementation time, providing solutions as well as reasonable prices for the target audience we aim to.
What is a quality control system?
The quality control system is part of a quality management system and focuses on meeting quality requirements, ensuring that product quality requirements are met. Quality control is the control of processes creating products and services through controlling factors such as people, machines, materials, methods, information and working environment.
Why do you need a quality control system?
For a project-specific business model, the requirements of the project will vary for each customer, each project separately and virtually no repeat, so if not built separately give your business a control system that we will run on each project so it will be time-consuming, costly, difficult to control and increase the likelihood of errors.
Supposing  we win a project bid, the project management must plan and control implementation in the following order in order to create products for customers: Design, purchase, manufacturing. ,installation, acceptance and handover. If we do not have a set of standards that can link all the above stages from the design stage to the acceptance stage, it will bring a lot of benefits to businesses such as:
Helping employees perform tasks correctly, limiting errors because they have defined the applicable standards instead of making decisions.
Help shorten the time taken because the staff's job is to apply established standards.
Shorten the quotation time and make it easier for employees to do this by choosing by standards rather than having to think and consider options.
The price is more competitive because we have set the right standard for each customer because we usually have many customer groups and each group has different requirements.
Help the parts identify the standard and execute it in sync
To build a quality control system we need the following information
Business development strategy of the company
Target customers of the company
General requirements of each customer group
International standards applied materials, design, construction and installation
Quality standards that competitors are applying
Basic requirements for establishing a quality control system
Enough to control optimizing the cost and time of inspection
In accordance with the requirements of each customer object
In accordance with the capacity of the business
Must be consistent and synchronized between the Tendering process - Design - Purchase - Manufacturing - Installation - Inspection