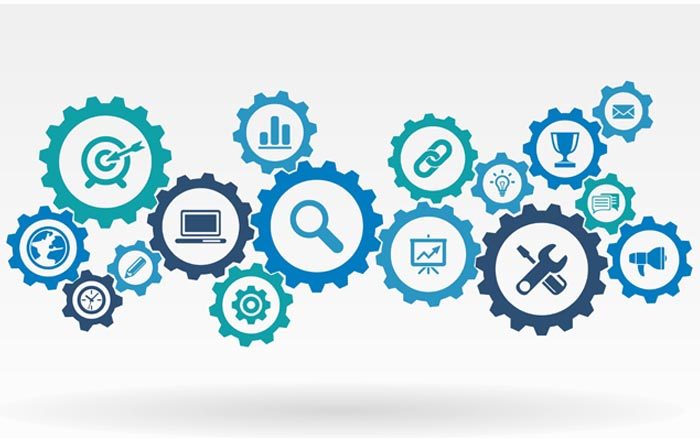 With the continuous development of economy, the requirements of customers are higher and higher, the quality of products is no longer the difference to bring success to businesses but it is just minimum requirements, technological breakthroughs and prices have become the decisive factors for the success of enterprises and especially for Mechanical, Electrical and Constructive businesses with products and services separately according to each project's requirements, of each customer. So how do these businesses break through in order to bring about success while most businesses always have many problems as below:
Employees do not have jobs but management is too much work.
Always take a lot of time to solve problems and incidents.
Departments are always to lay the blame on each other.
Quality of products and services is uneven.
Do a lot but don't see profits.
Many documents but not applicable.
Many employees quit their jobs, could not find talented people.
Do not dare to delegate authority, all issues must be decided by the higher level ...
With long-term experience in the field and grasping the needs of the market, we launched the service of   "upgrading the comprehensive quality management system" to solve all the above problems with commitment to bring the effect is outstanding. To accomplish that, our implementation process will proceed in the following 4 main processes:
Survey evaluation and proposal for programs
Establish and operation of the system
Follow and check the implementation process
Review and adjustment
Based on these 4 processes in the process of establishing and operating the new system, We take advantage of the current system in combination with programs and tools to overcome shortcomings to improve operational efficiency, executable programs can be:
Strategic planning & goals
Restructuring the organizational structure
Set standards for the system
Recompile the document system in a scientific way
Set up KPI
Setting up the reporting system
Establish database control system
Setting up training programs and guidelines
Establish measures to control risks about systems and people
Human resource management systems
Software and management tools
...
In addition, we rely on the following principles to set the system to meet the following criteria: The simplest system - The strictest control - The best operating cost - Having enough databases to apply Enterprise Resource Planing software (ERP).
Based on the foundation of ISO: 9000 combined with many innovative tools such as Kaizen, Lean, 6 Sigma, 5S ... to provide an optimal solution to bring more economic value when operating
Based on the philosophy of humanitarian management of the East like Japan and Korea and combined with the management philosophy of capacity and results of the US and the West to create a harmonized system but still measure get results to promote Enterprise development.
This is also a solution that we have successfully applied to an oil product enterprise in the field and are conducting service replication to meet the growing demand of the market.